Probably that might be the last shoot for us in 2016, which was concluded nicely by this shoot.
We come back again to photograph few food items for the new menu of our best client, and the best
dessert place in Egypt "Brew and Chew"
, However, we are not actually shooting desserts this time, but rather normal dishes for breakfast and lunch.
Also, we worked with an experienced great
food stylist
for the first time, which I believe had the greatest impact on the images appeal eventually.
Here's a
behind the scenes shot
for our set and lighting: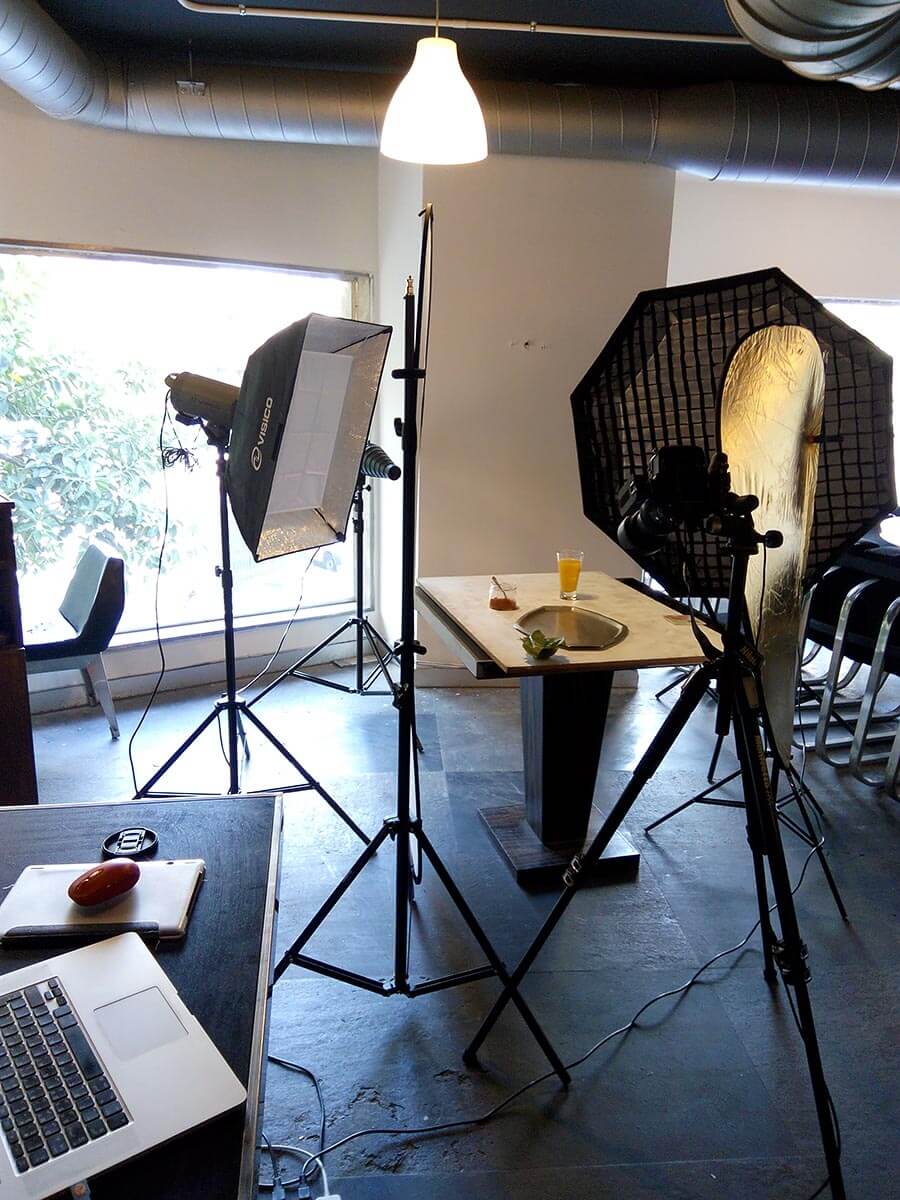 Lighting setup
as you saw was relatively easy; there was a gridded 120 cm Octabox back right, with the outer diffuser taken off representing our main and kicker light at the same time, at the back left there was a 50*70cm softbox with the outer diffuser taken off as well, and shining through a 120*180 cm diffuser as a fill light, and lastly a snooted strobe was firing from the back slightly to the left adding a mild specular highlight, a mirror was also used occasionally at the front where a fill was needed.
Now I'll let you with some of the images: